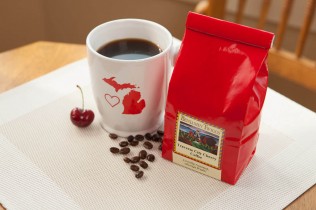 Our non-edible gifts are sweet, too.
The 

Fun Stuff

section has mugs, pot holders, wine glasses, and more items that will compliment your Benjamin Twiggs purchase.
Visit our store in Traverse City and get the full Benjamin Twiggs experience.  Winter store hours:
Monday-Friday 9:30-5:30, Saturday-Sunday 9:30-5:00. 
Are you on our mailing list?  We like to give products away and share recipes!  Sign up here.