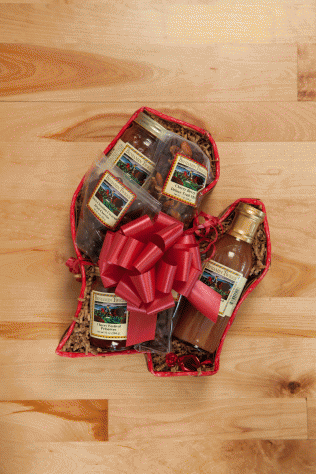 Christmas gifts.
Holiday get-togethers.
Corporate thank yous.
Free shipping*.
Free Fedex ground shipping for every $75 you ship to each address to the 48 contiguous U.S. states.  No coupon required.
Store hours:
November 28 through December 23:  Monday-Friday 9:30-7:00, Saturday-Sunday 9:30-5:00. 
December 24:  9:30-3:00.  Closed Christmas Day.
Are you on our mailing list?  We like to give products away and share recipes!  Sign up here.