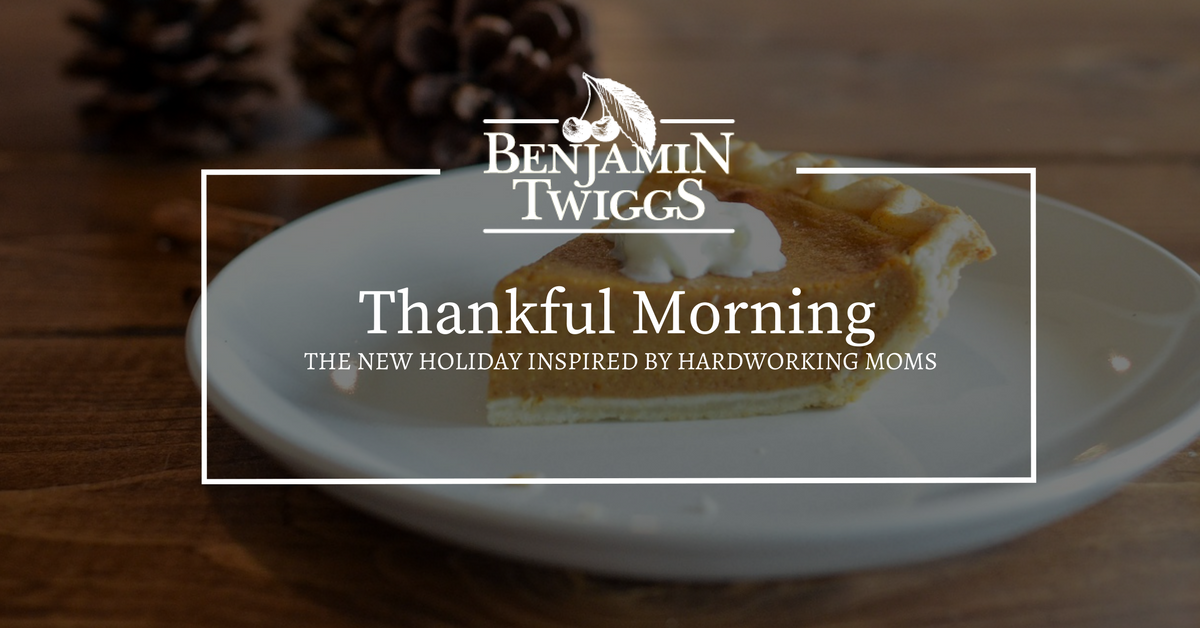 Thankful Morning – The NEW holiday inspired by moms
Thanksgiving night. Mom has spent the last 36 hours defrosting, chopping, stuffing, baking, serving, clearing the table, cleaning up, and picking the turkey carcass clean. Half of your family is passed out in a Tryptophan-induced coma, and the other half is firmly planted on the couch watching the Lions game.
She finally closes her eyes for 30 seconds and then is awakened by the panicked realization that everyone will still be here in the morning and will expect breakfast.
This is the moment. Surprise her with the Good Morning Sunshine gift box from Benjamin Twiggs with a note tucked inside that says you are thankful for her and will be taking care of breakfast in the morning. Perhaps it's time to christen it "Thankful Morning."
Well played, new-favorite-relative. Well played.
Our Good Morning Sunshine Gift Box Contains: Buttermilk Pancakes with Dried Cherries, Cherry Pancake Syrup, Cherry Raspberry Preserves, Cherry Festival Preserves, Cherry Honey Bear, Cherry Heat, Traverse City Cherry Coffee (1/2 pound), Cherry Maple Granola (5 oz), and Cherry Bing Tea