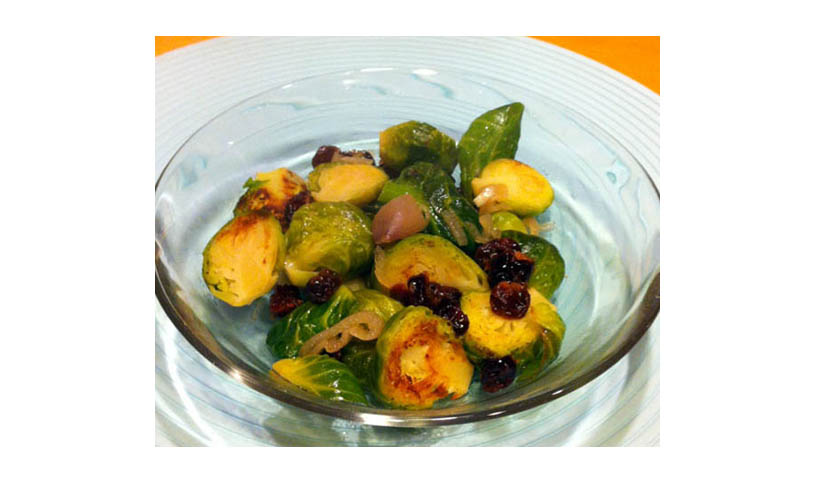 Ingredients
2 tsp. olive oil
½ cup coarsely chopped walnuts
1½ lb. Brussels sprouts, trimmed and halved
2 medium shallots, halved and sliced (¼ cup)
1 clove garlic, minced (1 tsp.)
¼ cup coarsely chopped Michigan Dried Cherries
1 Tbs. agave syrup
1 Tbs. walnut oil
Directions
1. Heat large skillet over medium-high heat. Add walnuts, and toast 3 to 4 minutes, or until fragrant. Transfer to plate, and set aside.
2. Wipe out skillet, and return to heat. Add olive oil, and swirl skillet to coat bottom. Add Brussels sprouts, and cook 5 minutes, or until browned, stirring occasionally. Add shallots and garlic, and cook 1 minute more.
3. Stir in agave and 1 cup water. Partially cover pot, reduce heat to medium, and simmer 5 minutes. Add dried cherries and simmer for 2 more minutes or until most of liquid has evaporated and Brussels sprouts are just tender, but not soft. Transfer to serving bowl. Stir in walnut oil and toasted walnuts, and season with salt and pepper, if desired.
Serves 6.