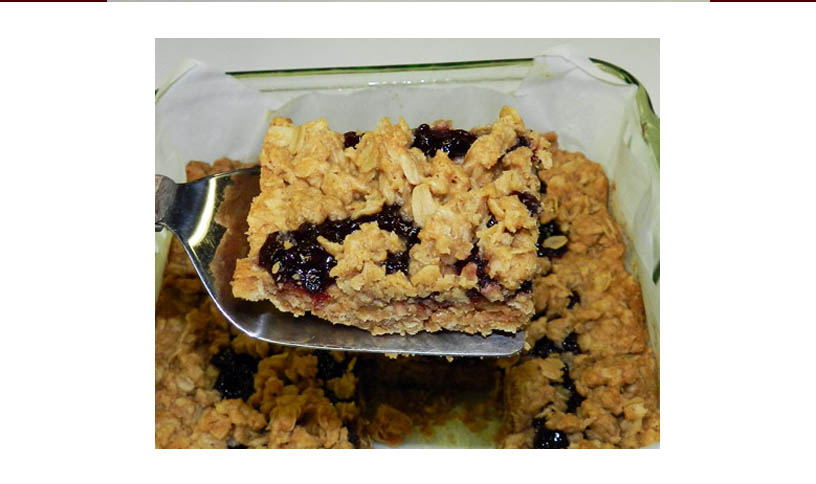 Ingredients
2 C rolled oats
1/3 C flour
1/2 C very lightly packed brown sugar
1/2 C butter, melted
3/4 C Naturally Nutty brand Butter Toffee Peanut Butter
1/3 C Benjamin Twiggs Cherry Berry Jam or other Benjamin Twiggs jam
Directions
Preheat oven to 350°.  Please a 12-inch square of parchment paper over an 8-inch square baking dish and press it down.
Stir the oats, flour and brown sugar together in a large bowl.  Stir in the melted butter and peanut butter.  Press the oat mixture into the prepared baking dish, reserving 1/2 C for topping.
Spoon 4 lines of Cherry Berry Jam across the top of the oat mixture. Sprinkle the remaining 1/2 C of oat mixture over the jam.
Bake for 20-25 minutes, or until slightly browned and firm.  Cool completely, then cut into squares.