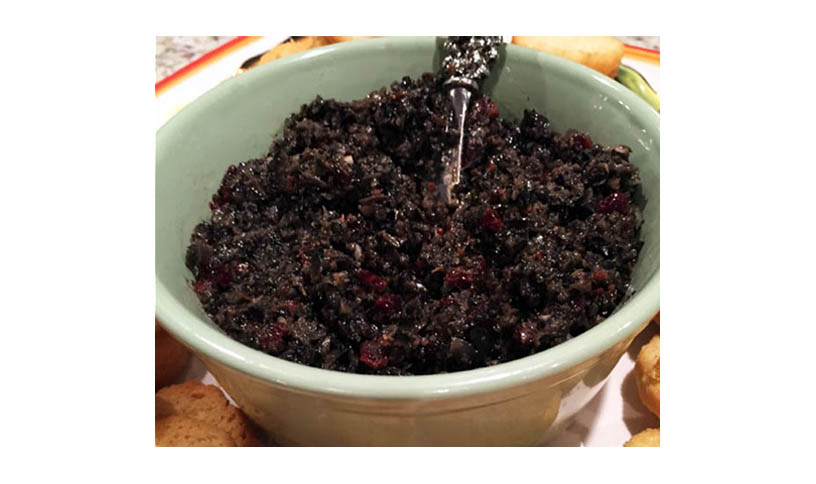 Ingredients
1/2 C Benjamin Twiggs Dried Cherries
1 14-oz can Pitted Black Olives, drained
1 Clove garlic
1 T basil
1/4 C Extra Virgin Olive Oil
Directions
In a food processor, pulse dried cherries until they are in small pieces.  Transfer to small bowl.
Pulse the garlic in the food processor until chopped.  Add olives, basil and olive oil and pulse until olives are evenly chopped and ingredients are mixed well.
Stir olive mixture into dried cherries in the small bowl.
Serve with pita chips, crackers, or bread.