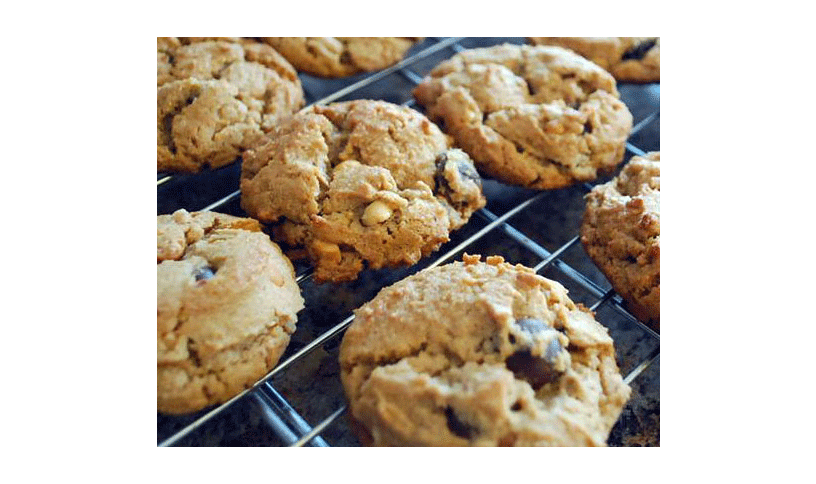 Thank you to our friends at the Applesauce Inn B&B in Bellaire, MI for sharing this recipe with us.
Ingredients
1 cup chunky peanut butter
1 cup brown sugar
1 tsp baking soda
1 tsp cinnamon
1 large egg
½ cup Benjamin Twiggs Michigan Dried Cherries
½ cup chocolate chips
Directions
Preheat oven to 350.  Mix and spoon drop on parchment lined cookie sheets.  Bake 11 minutes.
Let cool on tray 5 minutes, finish cooling on racks.  Makes 2 dozen.