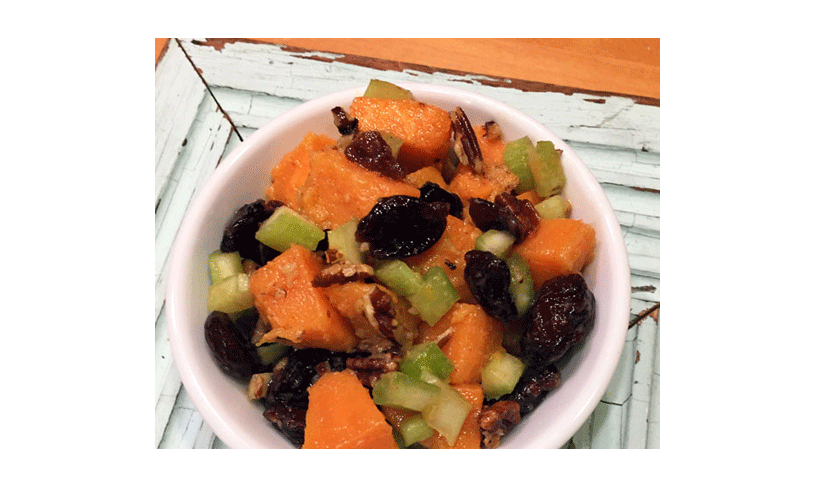 Ingredients
2 Sweet Potatos
1 cup celery, chopped
1/2 cup Benjamin Twiggs Dried Cherries
1/2 t thyme
2 t parsley
2 T freshly squeezed lemon juice
1/2 t Benjamin Twiggs Cherry Honey Mustard
4 T olive oil
1/4 cup chopped pecans
dash salt
Directions
Remove skin from sweet potatoes, then boil until tender (not mushy). Cool, then cut into bite-sized cubes. Add to medium sized bowl.
Add celery and dried cherries to sweet potatoes in bowl. Mix.
To make dressing, add lemon juice in a small bowl and whisk in Cherry Honey Mustard. Slowly add oil while whisking. Add salt and pepper to taste.
Add dressing to sweet potato mixture.
Add herbs and pecans to mixture.
Serves 4-6. Keep refrigerated.
Optional add-ins:
Finely chopped onion
Chopped almonds and pistachios
Use fresh herbs instead of dried