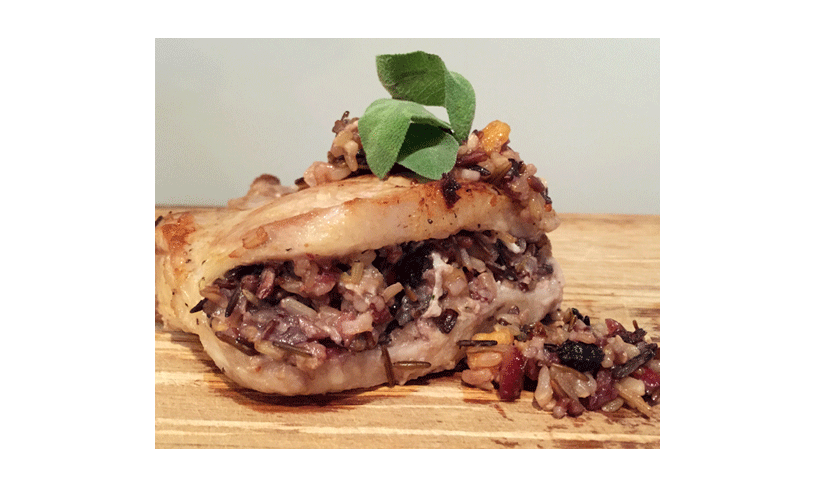 Ingredients
5 Large bone-in 1 inch thick pork chops – brined (I use Alton Brown's brining recipe)
Wild Rice medley
1/2 cup Benjamin Twiggs Michigan Fruit Medley
1/2 tsp chopped fresh sage
salt/pepper to taste
Directions
Preheat over to 425 degrees.
Rinse and pat dry pork chops.
Cook wild rice medley according to package directions.  (tip* for extra flavor use chicken stock in place of water)
Add dried fruit and sage.
Slice pork chops horizontally to create a pocket for stuffing.
Stuff 1/2 cup cooked wild rice mixture inside each pork chop.
Brown pork chops in sauté pan with 1 tsp olive oil or butter until golden brown on both sides (about 2 minutes each side)
Place in a roasting pan and bake at 425 degrees for approximately 25 minutes or until pork has an internal temperature of 145-160 degrees.
Thank you Renee Camacho for sharing this tasty recipe with us!