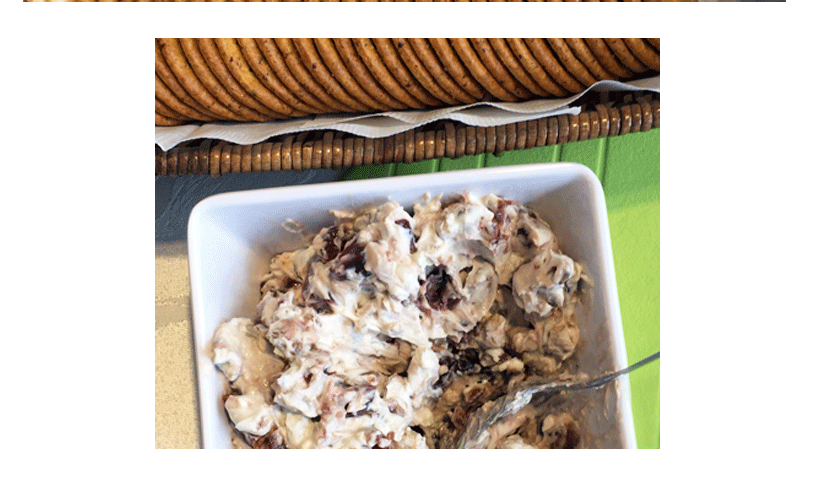 A quick easy appetizer for your next party.
Ingredients
1 cup Benjamin Twiggs Michigan dried tart cherries, chopped
1/2 cup crumbled blue cheese (about 2 ounces)
1/2 cup chopped walnuts
1 cup sour cream
1/4 cup mayonnaise
Directions
Combine cherries, blue cheese, and walnuts, in a medium bowl. Stir in sour cream and mayonnaise; mix well. Chill about 1 hour to blend flavors. Serve with vegetable dippers, such as celery, carrots, cauliflower, cucumber, broccoli, green or red bell peppers, or crackers.