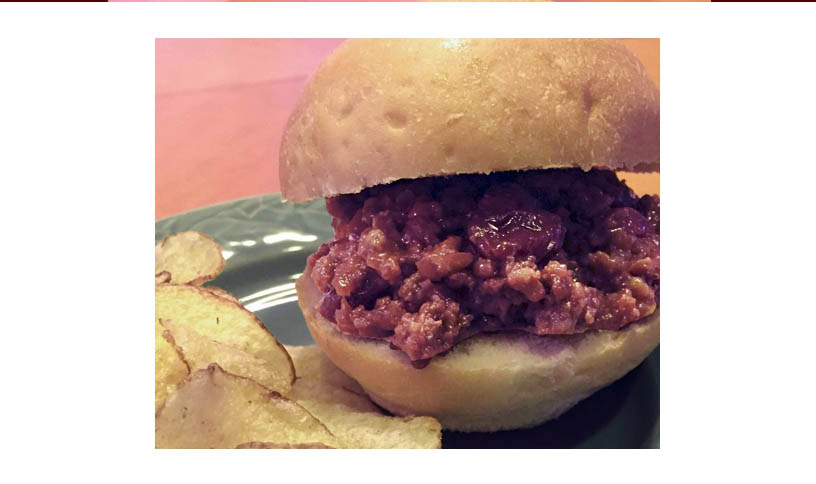 Ingredients
½ Med Onion finely chopped
1 tsp vegetable or other oil
1 lb Ground Round
½ Jar Benjamin Twiggs Cherry Pepper Jelly
½ C Benjamin Twiggs Dried Cherries
¾ C Ketchup
1 tsp Molasses
½ tsp Garlic Powder
½ tsp Worcestershire or Soy Sauce
Salt and Pepper to taste
Directions
Soak the dried cherries in a cup of very hot water to soften and plump for 10 minutes.
Heat oil in a heavy bottom or non-stick frying pan and sauté onion until soft and translucent.
Add ground round to the onions and cook over medium heat until cooked through.
Add remaining ingredients, including the dried cherries and stir until well combined.
Continue cooking over low heat for 5 minutes to allow flavors to meld.
Serves 4-5