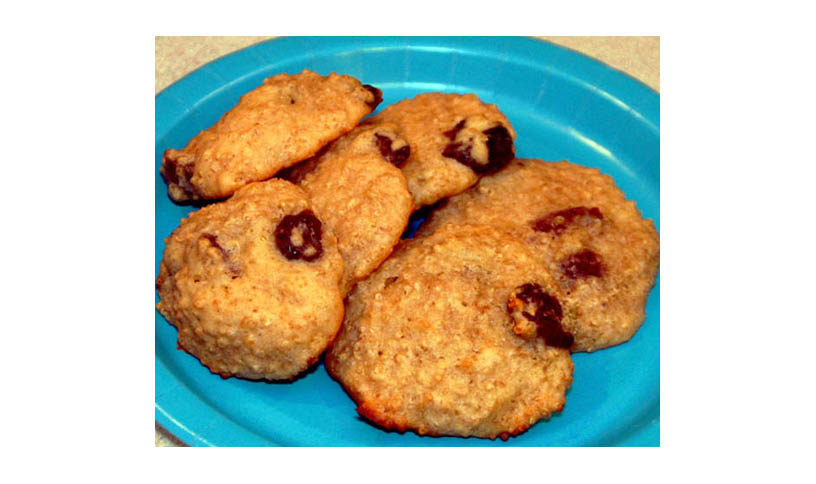 Ingredients
½ cup Michigan Dried Cherries
1 C white whole wheat flour
½ t baking powder
½ t salt
4 T unsalted butter, softened
¼ C Cherry Honey
¼ C light brown sugar
1 egg
½ t almond extract
½ t vanilla extract
1 cup cooked quinoa, cooled
Directions
Place dried cherries in a small bowl and cover with boiling water.  Let sit for 10 minutes.  Drain.
In a small bowl, whisk flour, baking powder, and salt.
In a medium bowl, whisk together butter, cherry honey, and brown sugar until well combined.  Whisk in egg.  Add almond and vanilla extracts and whisk until combined.  Stir in flour mixture.
Stir in quinoa and dried cherries.  Cover dough with plastic wrap and refrigerate for 30 minutes.
Preheat oven to 375°.  Line two baking sheets with parchment paper.
Drop dough by rounded tablespoon onto prepared baking sheets.  Bake until golden, 12-14 minutes.