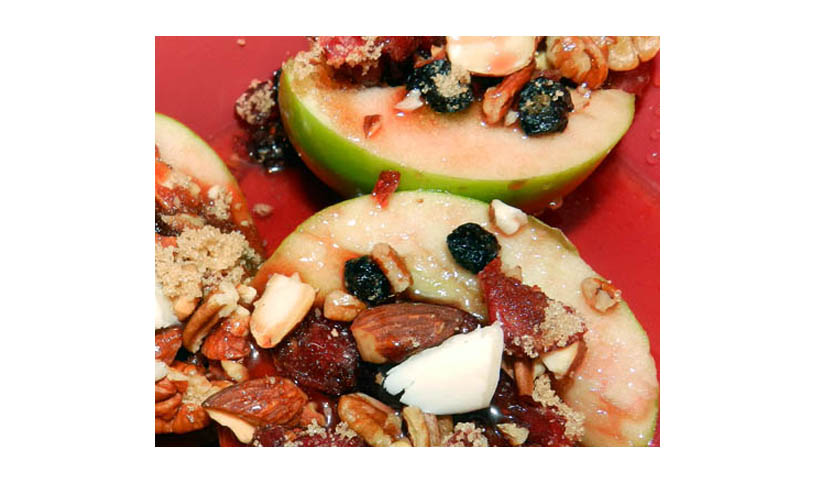 Michigan fruit and nut baked apples are a tasty fall side dish or dessert.
Ingredients
4 large granny smith apples
1½ tsp pumpkin pie spice
½ cup apple juice
¼ cup Benjamin Twiggs Cherry Pancake Syrup (may substitute maple syrup)
1 T butter, chopped into small pieces
½ cup Benjamin Twiggs Cherry Berry Deluxe Trail Mix, chopped
1/3 cup brown sugar, lightly packed
Directions
Preheat oven to 350°.  Combine the pumpkin pie spice, trail mix, butter and brown sugar in a small bowl.  Set aside.
Cut the apples in half and core.  Pour apple juice in a casserole dish (loaf pan works, too).  Place apples in the dish face up.
Spoon the brown sugar mixture onto the apples.  Pour cherry pancake syrup over the apple toppings.
Cover with tin foil and bake for 20 minutes.  Remove foil and bake for an additional 20 minutes, or until tender.
Serve hot.