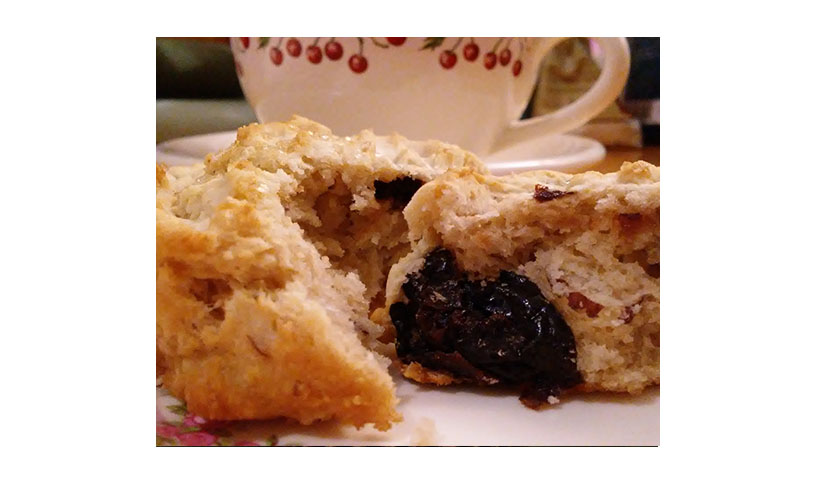 Cherry Pierogi? Say it isn't so! This delicious recipe has been enjoyed for decades by our own Monica and family. Looks like a winner to us!
Ingredients
Dough
1½ cups flour
½ teaspoon salt
1 large egg
½ cup sour cream
¼ cup butter, room temperature
Filling
2 cans of Benjamin Twiggs Tart Canned Pitted Cherries in water (15 ounce cans)
2 tablespoons flour
¼ teaspoon salt
To Finish
Butter
Onions
Sour cream
Directions
To make the dough mix together the flour and salt. Add the egg to the flour. The dough will be lumpy at this stage. Work in the sour cream and butter until the dough comes together in a slightly sticky ball. Using your fingertips, knead and fold the dough with no additional flour until it comes together but is still moist. Wrap the dough and refrigerate 30 minutes or up to 24 hours.
To make the filling drain the cherries well and place in a bowl. Sprinkle the flour and salt to the cherries. Mix well and set aside.
To make the pierogi roll half the dough to a 1/8 inch thickness. Use a 2 inch round cutter to cut the circles of dough. Repeat with the second half, rolling any scraps with the dough.
Place 1-1/2 teaspoons of filling on each round of the dough. Gently fold the dough over forming a half moon shape. Pinch the ends to seal and press again with the tines of a fork.
Fill a large stockpot with water and bring to a boil. Add 1 tablespoon of salt and 8 or 9 pierogi at a time so they have room to float. When the pierogi float to the top they are done (usually 5-6 minutes). Scoop them out and let them rest and dry off.
Saute the butter and onions in a large skillet. When the onions have browned add the drained pierogi to the pan and cook until they are browned and slightly crispy.
Serve hot with a garnish of sour cream or applesauce.
Total cook time 1 hour, makes 24-30 pierogi.
Recipe submitted by our own Pierogi Queen, Monica Jaissle