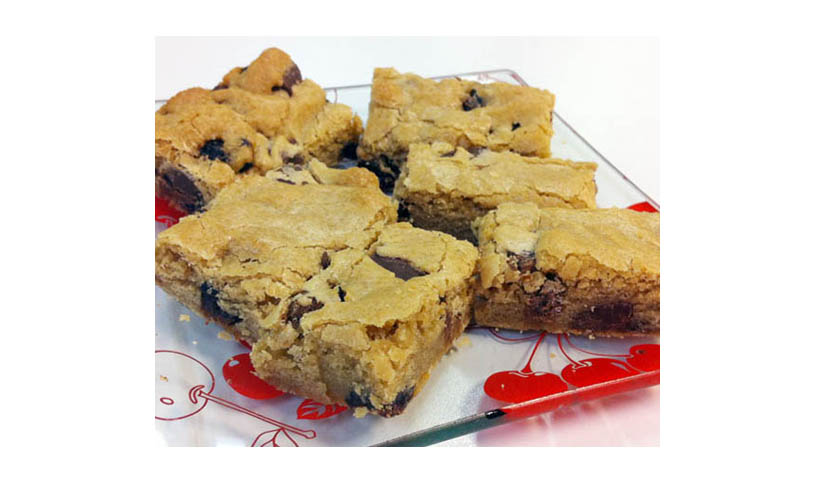 Ingredients
½ C butter, melted (1 stick)
1 C light brown sugar, packed
1 egg
2 t vanilla extract
1 C flour
¼ t salt
1 C Benjamin Twiggs Dried Cherries
1 C semi-sweet chocolate chunks
Directions
Preheat oven to 350°.  Line an 8×8 pan with aluminum foil.  Spray with non-stick cooking spray; set aside.
Melt the butter in a medium microwave-safe bowl, about 60 seconds.  Add brown sugar to the melted butter and stir to combine.  Add the egg, vanilla, and stir to combine.  Add the flour, salt, and stir until just combined.  Do not over mix.  Fold in chocolate chips and Benjamin Twiggs Dried Cherries.  Pour batter into pan, smoothing with spatula into corners.
Bake for 27 to 32 minutes.  Cool 1 hour before cutting.  Store in airtight container.