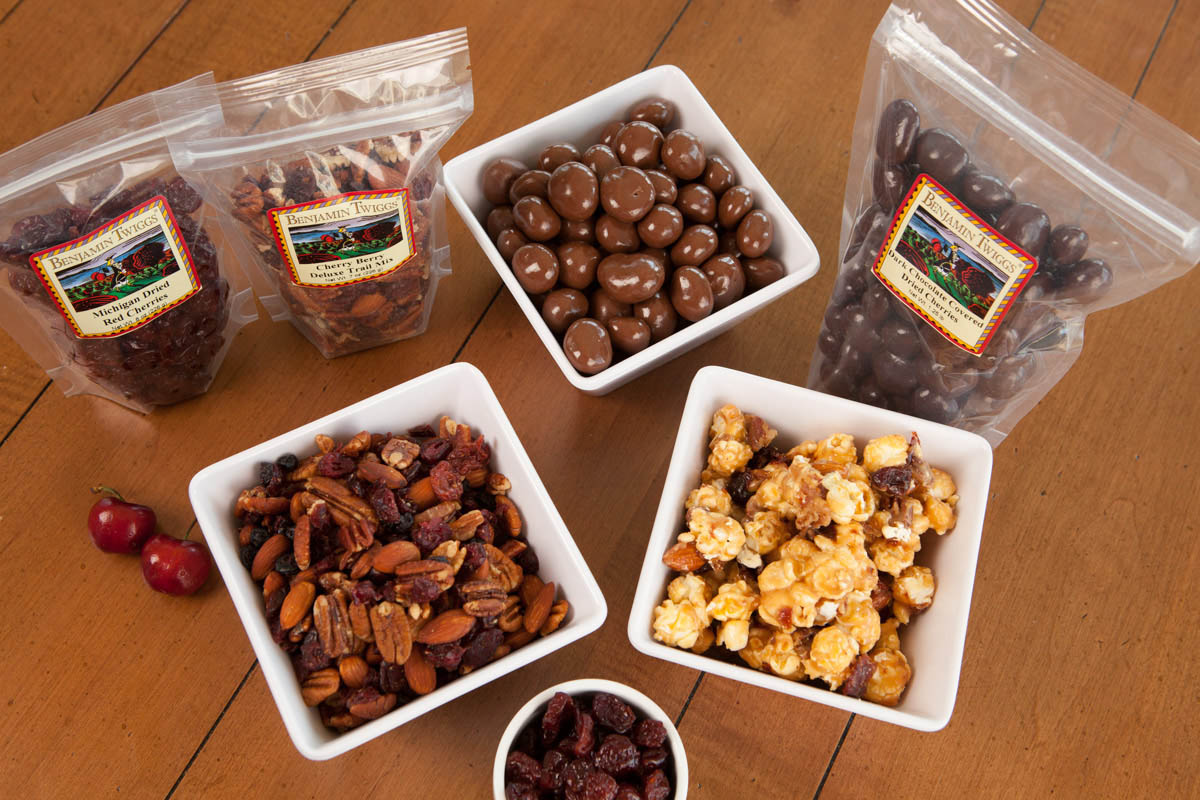 As the area's oldest and most trusted purveyor of cherry products, we offer a unique opportunity to raise money for your group, while supporting the local economy and our most famous bounty.. cherries.
Our standard program entails taking orders for certain Benjamin Twiggs products, turning the order into Benjamin Twiggs, and then after a two weeks (or less), your entire group's order will be ready for pickup.  You then deliver the products to your purchasers.  Pricing and profit margins are determined by us, and you keep the profit.
Our fundraising program can be tailored to your organization's needs.  For instance, if you have one event and you'd like to set up a table to sell just that day, we can accomodate that as well by providing products.
Although we are popular with extra-curricular school groups (sports, band, etc), our program is not limited to that.
If you would like more details on this wonderful opportunity, click here to email us.