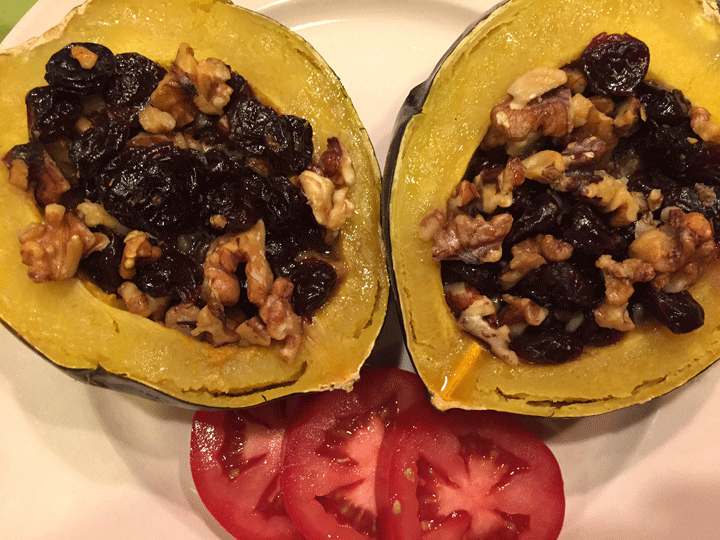 Ingredients
Acorn Squash
1/2 cup chopped walnuts
1/2 cup Benjamin Twiggs Michigan Dried Cherries
2 T butter
Directions
Preheat oven to 375°.
Cut squash in half vertically and scoop seeds out.
Combine walnuts and dried cherries in a bowl and mix well.   Evenly distribute the mixture into the scooped out squash halves.  Top each half with 1 T butter.
Place in a baking dish (mine fit nicely into a loaf pan) and cover with foil.
Bake for 1 hour.
Variations: