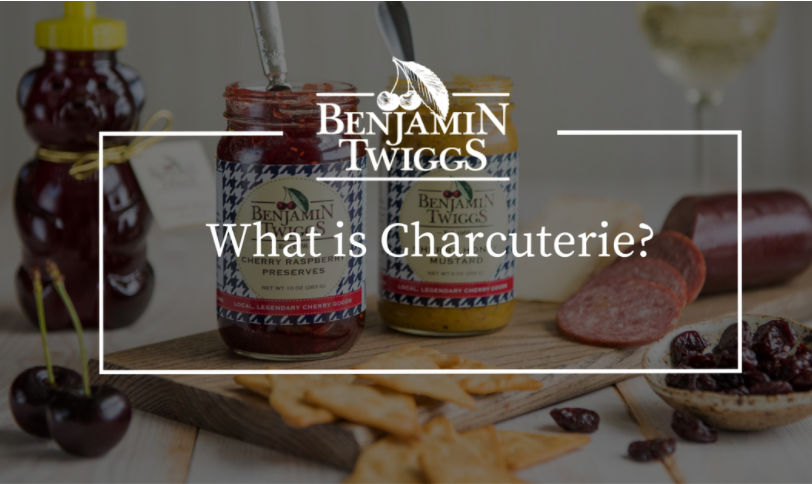 What is Charcuterie?
Charcuterie: A French culinary term for prepared meats like bacon, salami, prosciutto, sausage, terrines, galantines, ballotines, pâtés, and confit.
Typical presentation includes an arrangement on a board with other preserved foods that hearken back to a time before refrigeration – artisan cheeses, brined vegetables, dried fruits, and nuts.
Let's talk practically – It's not what elementary school boys give girls. We're talking an adult version of a Lunchables. A sophisticated appetizer for grown-up palates.
Last weekend, I visited some friends and offered to bring food, and I brought the ingredients for a delectable charcuterie board. I started with slices of our cherry summer sausage. I added some dried figs and our cherry berry trail mix. White Stilton cheese with mango and ginger next. Brie cheese and a dab of our black cherry preserves.
Some crackers and a few strawberries carefully placed around the cheese and cherry summer sausage filled up the board. Finally, a small bowl of dark chocolate covered dried cherries for a sweet dessert. Voilà. A fun and creative presentation with delicious local pairings make a memorable event even more special.
Stop into Benjamin Twiggs to create your own personalized charcuterie.